Can my little bubba be four months old already? I know, I say it every month but seriously! Time really has flown by. His little personality is starting to show through with his constant laughs, squeals, and little giggles... He is so fun to be around! We are very,
very
lucky to have him in our family.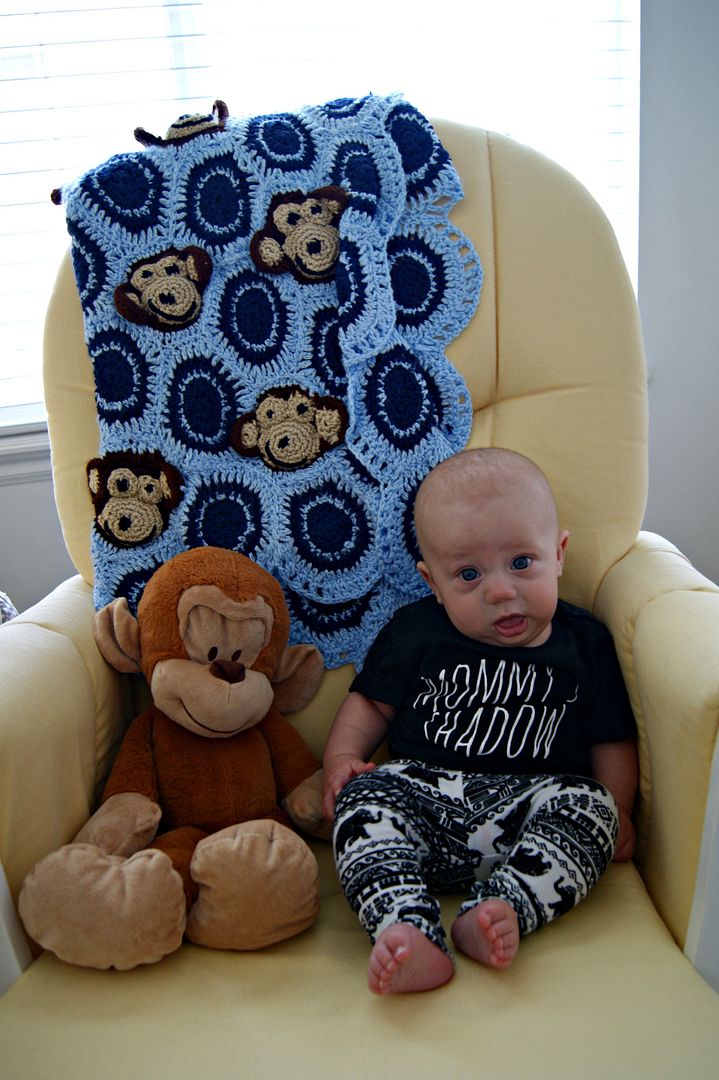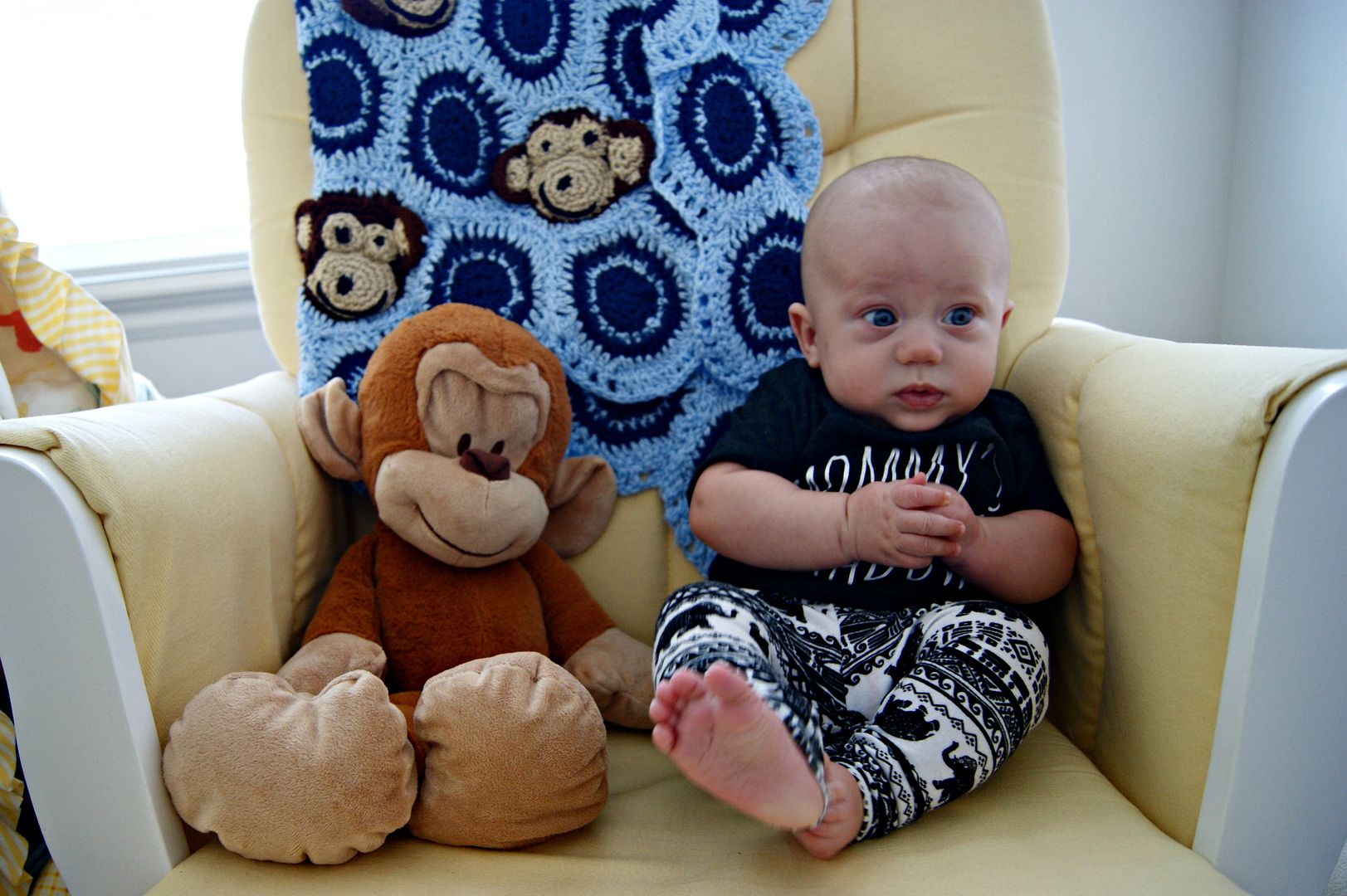 WEIGHT: 15 pounds (43%)
HEIGHT: 24 inches (35%)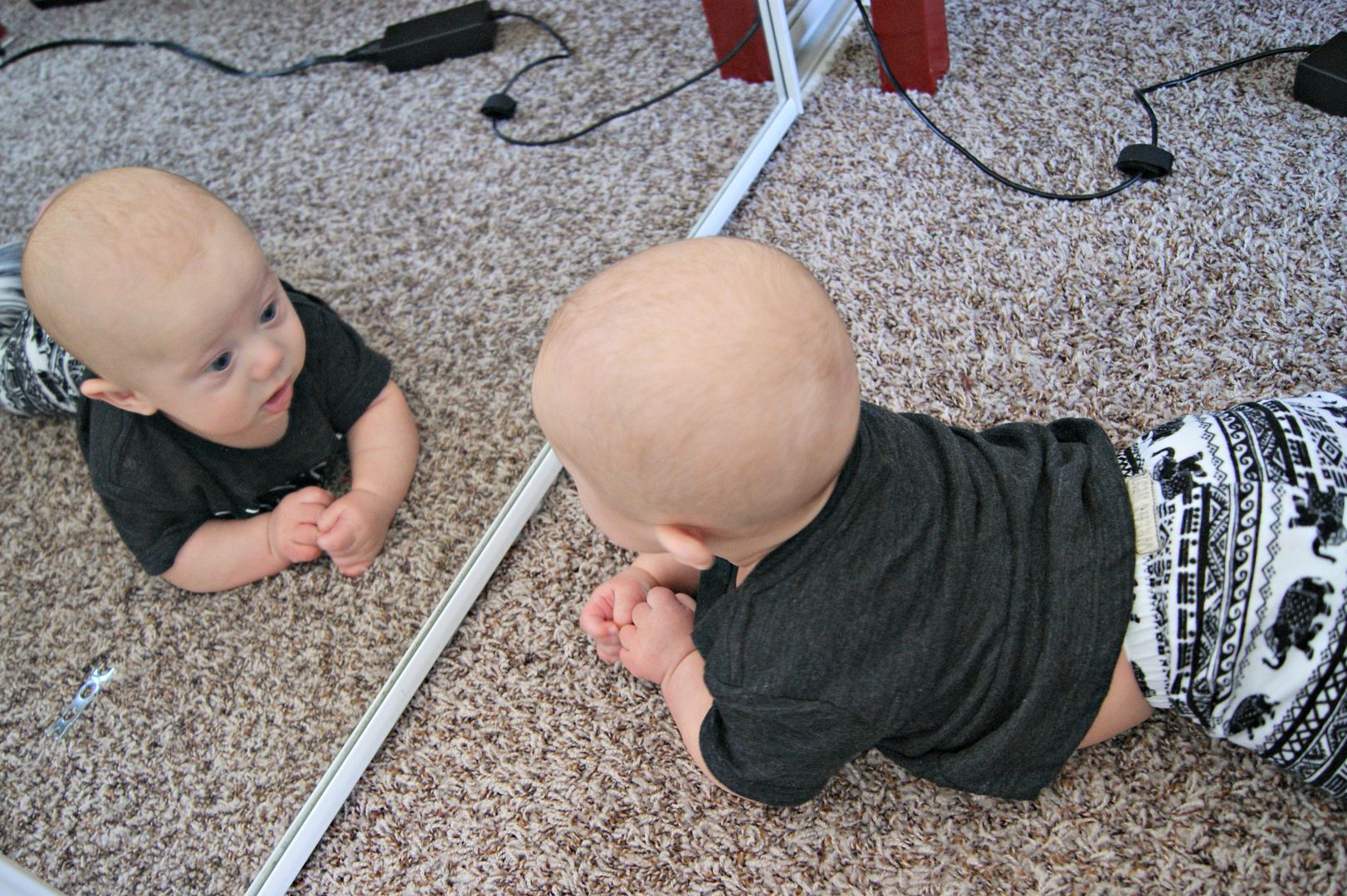 At four months, Jack has the sweetest laugh, loves going on walks, staring at himself in the mirror, and playing with his toy football, and would spend all day in the bath tub if we let him (which is quite a turnaround from his days of dreading tub time!) Kicking things is still his favorite past time and he is constant smiles. He is sleeping anywhere from 6-8 hour stretches at night and sleeps in until at least 10 every morning, which we obviously love. He hardly cries, unless he misses one of his ever-so-loved naps, has to get his toenails clipped, or doesn't get some boobie juice
precisely
every two hours.
We started him on solids this past week in an effort to give momma a break from the constant feedings! We started with bananas and he
loved
it. He kept grunting when I didn't get the spoon loaded up fast enough and would lunge for the spoon every time I got it within six inches of his mouth. I am glad that he seems to love solids so far! Here's to hoping he doesn't turn out to be a picky monster like his mom. We plan to make all of our own baby food so I am excited for all the fun combinations we can try! Any veteran moms out there have any baby food tips or recipes? I would love to hear as I am basically clueless when it comes to this new stage in the little guy's life. You can also expect me to be sharing some of our favorite flavor combinations here in a few weeks.
Here's to another month of playing house with our sweet baby Jack!